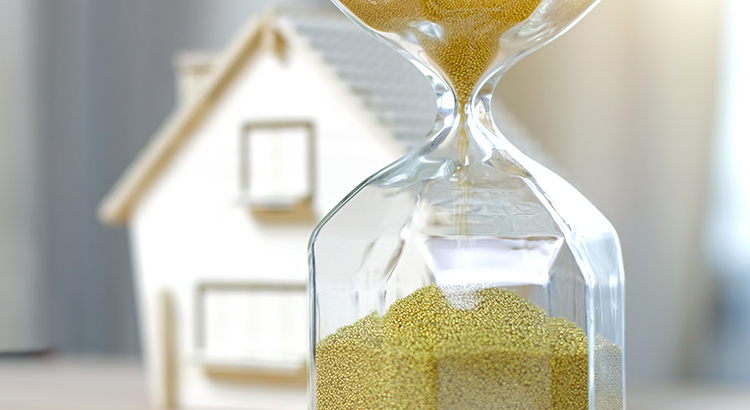 We've streamlined and perfected the process of finding dream homes for our clients in Almaden Valley
We know you want to spend less time looking at perhaps hundreds of homes for sale, looking all over. . .just to find that special place, allow our knowledge, experience and passion for Almaden Valley to guide you through the process of finding the right neighborhood that will fit your lifestyle. We strive in making it easier and have a direct path to help you find your dream home.
We are also your Trusted Resource for Almaden Valley Real Estate, offering complete solutions for buyers, from financing assistance to creating innovative marketing strategies for home sellers.
Check out the Almaden Valley Real Estate Market Report here!
We are your neighborhood specialists and we are ready to help you..
Today I would like to speak to you about The Difference a Year Makes for Homeownership
Over the past year, mortgage rates have fallen more than a full percentage point, hitting a new historic low 15 times. This is a great driver for homeownership, as today's low rates provide consumers with some significant benefits. Here's a look at three of them.
1. Move-up or Downsize: One option is to consider moving into a new home, putting the equity you've likely gained in your current house toward a down payment on a new one that better meets your needs – something that's truly a perfect fit, especially if your lifestyle has changed this year.
2. Become a First-Time Homebuyer: There are many financial and non-financial benefits to owning a home, and the most important thing is to first decide when the time is right for you. You have to determine that on your own, but know that now is a great time to buy if you're considering it. Just take a look at the cost of renting vs. buying.
3. Refinance: If you already own a home, you may decide you're going to refinance. It's one way to lock in a lower monthly payment and save more over time. However, it also means paying upfront closing costs, too. If you want to take this route, you have to answer the question: Should I refinance my home?
Why 2020 Was a Great Year for Homeownership
Last year, the average mortgage rate was 3.93% (substantially higher than it is today). If you waited for a better time to make a move, market conditions have improved significantly. Today's low mortgage rates are a huge perk for buyers, so it's a great time to get more for your money and consider a new home.
The chart below shows how much you would save per month based on today's rates compared to what you would have paid if you purchased a home exactly one year ago, depending on how much you finance: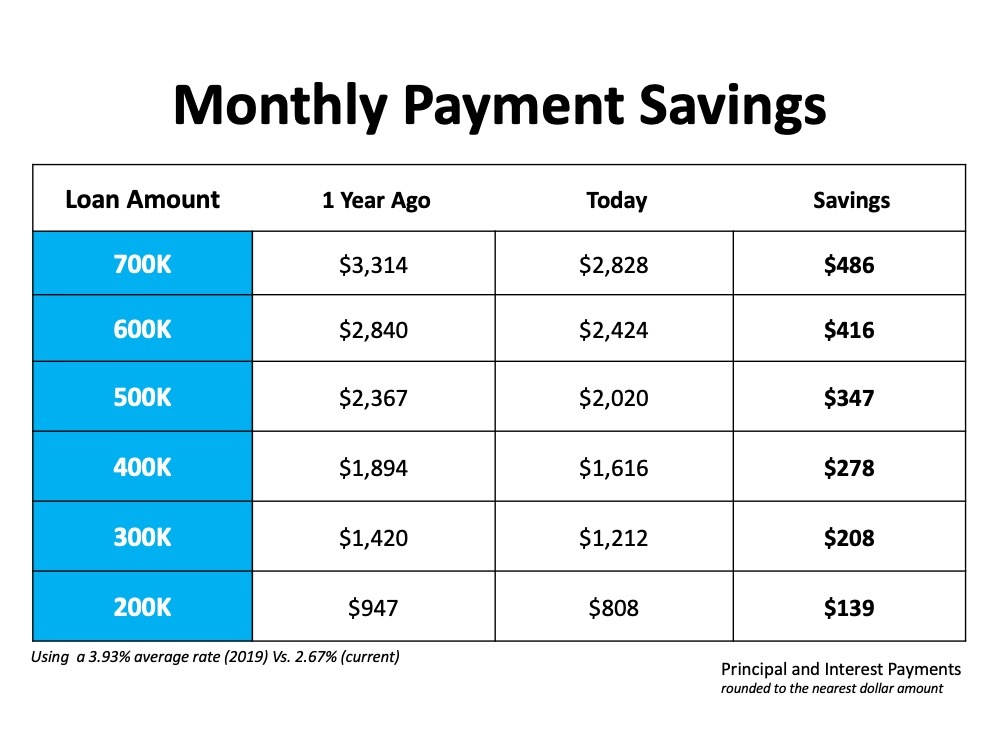 Bottom Line
If you've been waiting since last year to make your move into homeownership or to find a house that better meets your needs, today's low mortgage rates may be just what you need to get the process going. Let's connect today to discuss how you may benefit from the current rates.
"All agents are NOT alike, We are Different … and We Want To Earn Your Business and Trust"
"The real estate market is constantly changing. I would like the opportunity to show you some of the new ways in which you are able to buy, sell and search for new homes".
We continually invest in the latest technology to give you the most up to date information on homes for sale and the most exposure for your property when selling.
Give us a call at 408–741–9300 before buying or selling your next home.
Don Orason, Owner — Silicon Valley Real Estate Team
www.siliconvalleyrealestateteam.com