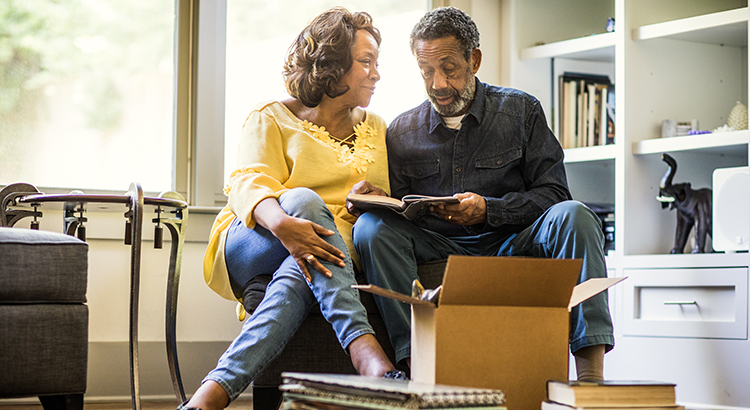 We've streamlined and perfected the process of finding dream homes for our clients in Almaden Valley
We know you want to spend less time looking at perhaps hundreds of homes for sale, looking all over. . .just to find that special place, allow our knowledge, experience and passion for Almaden Valley to guide you through the process of finding the right neighborhood that will fit your lifestyle. We strive in making it easier and have a direct path to help you find your dream home.
We are also your Trusted Resource for Almaden Valley Real Estate, offering complete solutions for buyers, from financing assistance to creating innovative marketing strategies for home sellers.
Check out the Almaden Valley Real Estate Market Report here!
We are your neighborhood specialists and we are ready to help you..
Today I would like to speak to you about Thinking of Selling Your House? Now May be the Right Time
Inventory is arguably the biggest challenge for buyers in today's housing market. There are simply more buyers actively looking for homes to purchase than there are sellers selling them, so the scale is tipped in favor of the sellers.
According to the latest Existing Home Sales Report from the National Association of Realtors (NAR), total housing inventory is down 18.8% from one year ago. Inventory is well below what was available last year, and the houses that do come to the market are selling very quickly.
Sam Khater, Chief Economist at Freddie Mac notes:
"Simply put, new housing supply is not keeping up with rising demand. We estimate that the housing market is undersupplied by 3.3 million units, and the shortage is rising by about 300,000 units a year. More than half of all states have a housing shortage."
Why is inventory so low?
There are many reasons why it's hard to find a home to buy today, stemming from an undersupply of newly constructed homes to sellers pressing pause on their moving plans due to the current health pandemic. One of the key factors making it even more challenging, however, is the amount of time current homeowners are staying in their homes. There has truly been a fundamental shift in the market that started about 10 years ago: people are staying put longer, and it's contributing to the shortage of houses for sale.
In the 2019 Profile of Home Buyers and Sellers, NAR explained:
"In 2019, the median tenure for sellers was 10 years…After 2008, the median tenure in the home began to increase by one year each year. By 2011, the median tenure reached nine years, where it remained for three consecutive years, and jumped up again in 2014 to 10 years."
As shown in the graph below, historical data indicates that staying in a home for 5-7 years used to be the norm, until the housing bubble burst. Since 2010, that length of time has trended upward, toward 9-10 years, largely due to homeowners aiming to recoup their equity: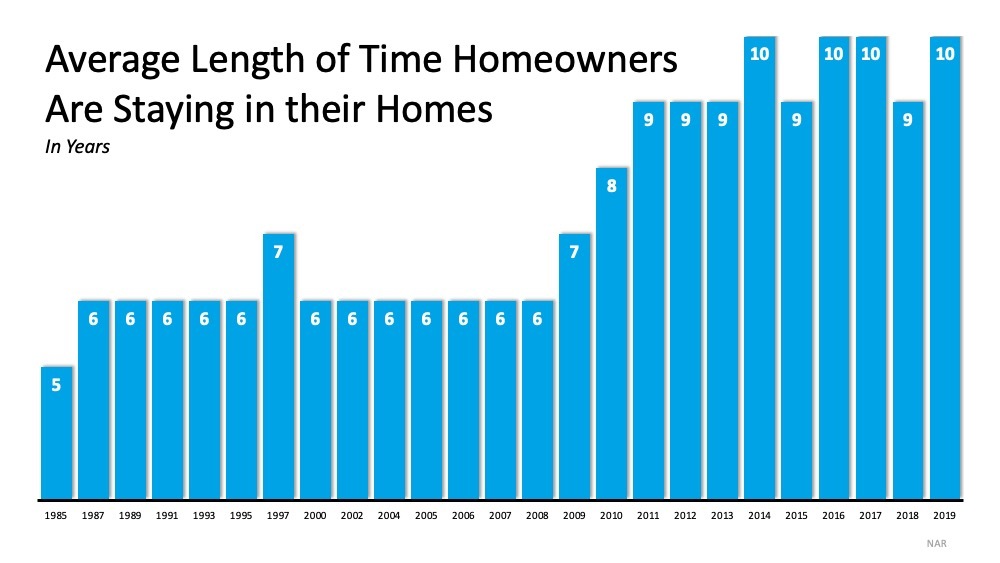 in a much better equity position. Now is a fantastic time for homeowners who are ready to make a move to break the 10-year trend and sell their houses, especially while buyer demand is so high and inventory is so low. It's a prime time to sell.
In addition, with today's historically low interest rates, there's an opportunity for sellers to maintain a low monthly payment while getting more house for their money. Think: move-up opportunity, more square footage, or finding the features they're really looking for rather than doing costly renovations. With more new homes poised to enter the market this year, homeowners ready to make a move may have a golden opportunity to do so right now.
Bottom Line
There are simply not enough houses for sale today. If you're ready to leverage your equity and sell your house, let's connect today. It's a great time to move while demand for homes to buy is extremely high.
"All agents are NOT alike, We are Different … and We Want To Earn Your Business and Trust"
"The real estate market is constantly changing. I would like the opportunity to show you some of the new ways in which you are able to buy, sell and search for new homes".
We continually invest in the latest technology to give you the most up to date information on homes for sale and the most exposure for your property when selling.
Give us a call at 408–741–9300 before buying or selling your next home.
Don Orason, Owner — Silicon Valley Real Estate Team
www.siliconvalleyrealestateteam.com