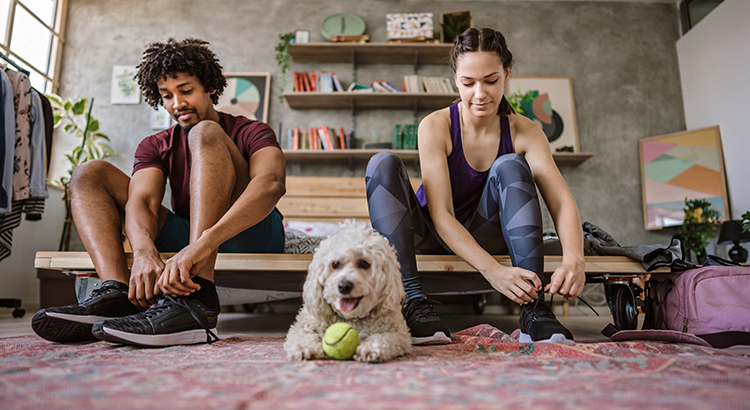 We've streamlined and perfected the process of finding dream homes for our clients in Almaden Valley
We know you want to spend less time looking at perhaps hundreds of homes for sale, looking all over. . .just to find that special place, allow our knowledge, experience and passion for Almaden Valley to guide you through the process of finding the right neighborhood that will fit your lifestyle. We strive in making it easier and have a direct path to help you find your dream home.
We are also your Trusted Resource for Almaden Valley Real Estate, offering complete solutions for buyers, from financing assistance to creating innovative marketing strategies for home sellers.
Check out the Almaden Valley Real Estate Market Report here!
We are your neighborhood specialists and we are ready to help you..
Today I would like to speak to you about Today's Buyers Are Serious about Purchasing a Home
Today's homebuyers are not just talking about their plans, they're actively engaged in the buying process – and they're serious about it. A recent report by the National Association of Home Builders (NAHB) indicates:
"…. Of American adults considering a future home purchase in the second quarter of 2020, about half (49%) are not simply planning it, they are actively engaged in the process to find a home. That is a significantly higher share than the comparable figure a year ago (41%), which suggests that the COVID-19 crisis and its accompanying record-low mortgage rates have converted some prospective buyers into active buyers."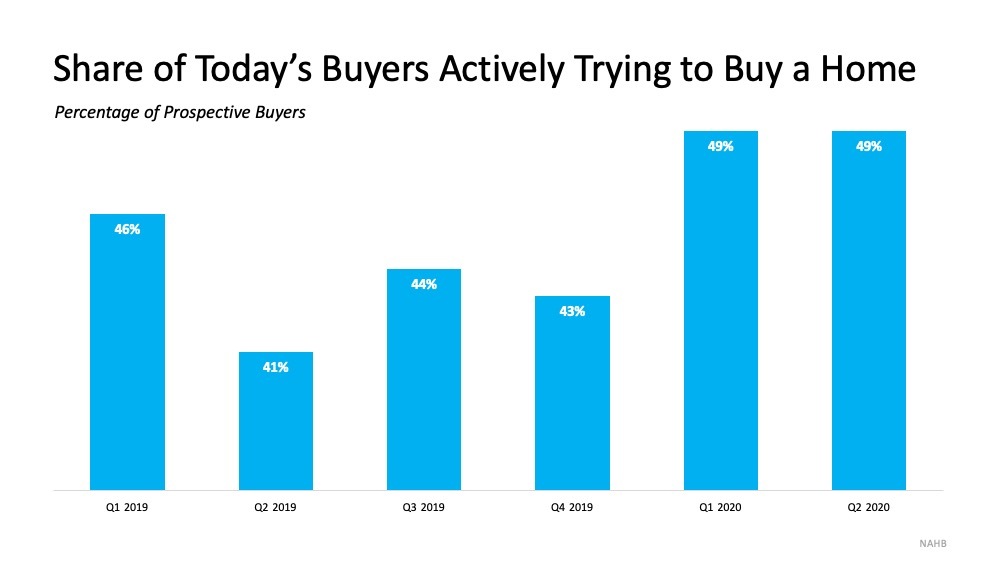 It's no surprise that buyers are out in full force today. Many Americans now need more space to work from home, and the current low mortgage rates are providing an extra boost of motivation to enter the housing market.
If you're considering selling your house, know that today's buyers are serious about making a move. Your opportunity to sell your house in a market with high demand is growing, especially as more millennials enter the housing market too. The same report also notes:
"Of Millennials planning a home purchase in the next year, 57% are already actively searching for a home."
Odeta Kushi, Deputy Chief Economist at First American, explains:
"When breaking down house-buying power by educational attainment for millennials in 2019, we find that the higher the education, the higher the household income, and the higher the house-buying power. In 2019, median house-buying power for millennials increased 16 percent relative to 2018."
As demand for homes to buy grows and more millennials enter the market with growing buying power, the opportunity to sell your house grows too.
Bottom Line
Today's buyers are serious ones and more millennials are helping to fuel that charge. So, if you're considering selling your home, let's connect today to determine your next steps in the process while buyers are actively looking.
"All agents are NOT alike, We are Different … and We Want To Earn Your Business and Trust"
"The real estate market is constantly changing. I would like the opportunity to show you some of the new ways in which you are able to buy, sell and search for new homes".
We continually invest in the latest technology to give you the most up to date information on homes for sale and the most exposure for your property when selling.
Give us a call at 408–741–9300 before buying or selling your next home.
Don Orason, Owner — Silicon Valley Real Estate Team
www.siliconvalleyrealestateteam.com