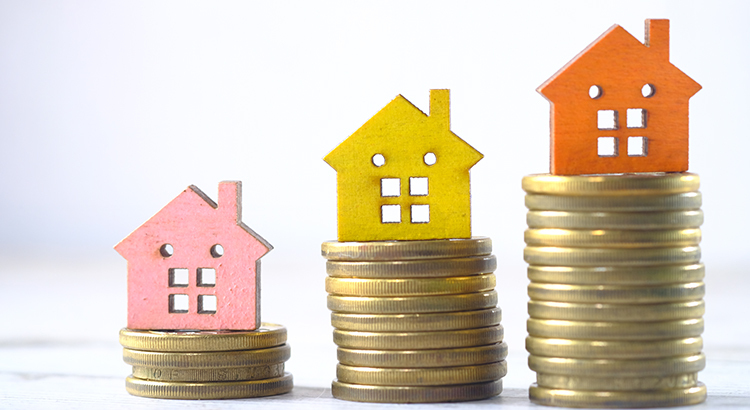 Locals know that Silver Creek Valley is a great place to raise a family. The scenic Silver Creek Valley resides on a mountain ridge and is bordered by numerous oaks and environmentally protected areas thru the heart of the community while the hillsides, parks and golf courses have estates that can see all the way to San Francisco on a clear day. There's is an abundance of open space, hiking trails and great schools.
Silver Creek value comes from its welcoming warm atmosphere, where neighbors participate enjoying various spectacular amenities enjoying a great convenient location.
There are many upscale home styles and communities to choose from. All the great neighborhoods; Silver Creek Country Club (Gated community), Bel Aire Luxury Estates, The Ranch, Hillstone, The Meadowlands, Tuscan Hills and California Oak Creek have this in common. Pride in ownership is obvious when the residents, whether renters or owners, maintain their homes and care about their neighborhood.
Every home buyer has a wish when looking for a home, while not all of them are granted, the 'feel good magic' happens when they start selling homes around neighborhoods of this beautiful area.
It's the people what makes this place a little different from others, It's a great place to live.
Today I would like to speak to you about The Cost of a Home Is Far More Important than the Price
Housing inventory is at an all-time low. There are 39% fewer homes for sale today than at this time last year, and buyer demand continues to set records. Zillow recently reported:
"Newly pending sales are up 25.5% compared to the same week last year, the highest year-over-year increase in the weekly Zillow database."
Whenever there is a shortage in supply of an item that's in high demand, the price of that item increases. That's exactly what's happening in the real estate market right now. CoreLogic's latest Home Price Index reports that values have increased by 5.5% over the last year.
This is great news if you're planning to sell your house; on the other hand, as either a first-time or repeat buyer, this may instead seem like troubling news. However, purchasers should realize that the price of a house is not as important as the cost. Let's break it down.
There are several factors that influence the cost of a home. The two major ones are the price of the home and the interest rate at which a buyer can borrow the funds necessary to purchase the home.
Last week, Freddie Mac announced that the average interest rate for a 30-year fixed-rate mortgage was 2.87%. At this time last year, the rate was 3.73%. Let's use an example to see how that difference impacts the true cost of a home.
Assume you purchased a home last year and took out a $250,000 mortgage. As mentioned above, home values have increased by 5.5% over the last year. To buy that same home this year, you would need to take out a mortgage of $263,750.
How will your monthly mortgage payment change based on today's lower mortgage rate?
This table calculates the difference in your monthly payment: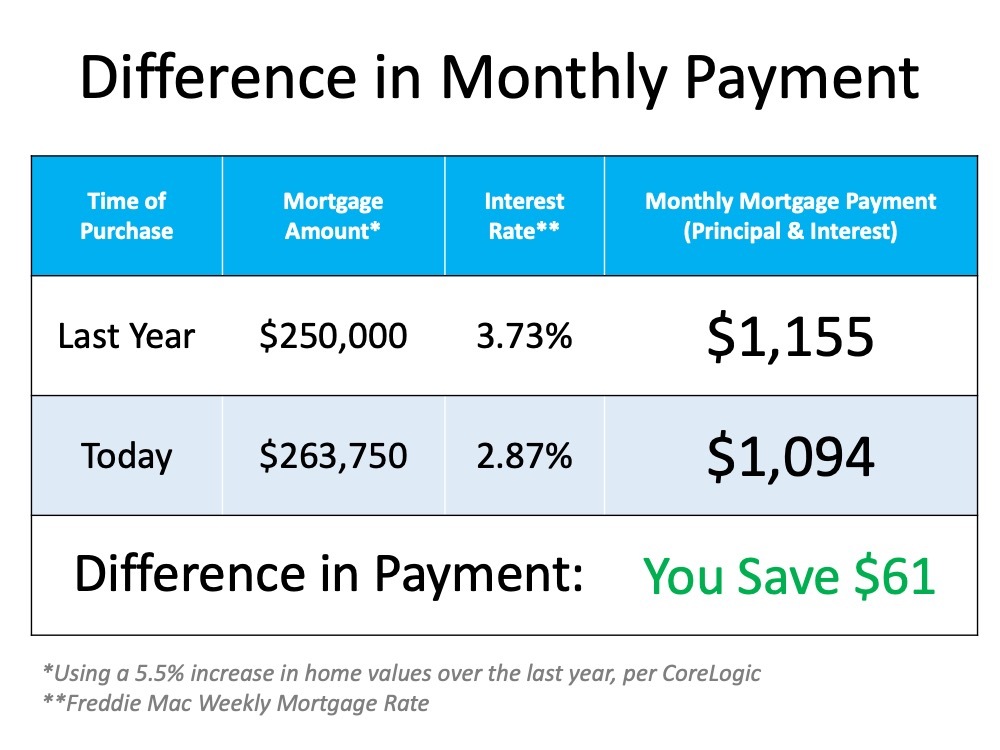 That's a savings of $61 monthly, which adds up to $732 annually and $21,960 over the life of the loan.
Bottom Line
Even though home values have appreciated, it's a great time to buy a home because mortgage rates are at historic lows.
"All agents are NOT alike, We are Different … and We Want To Earn Your Business and Trust"
"The real estate market is constantly changing. I would like the opportunity to show you some of the new ways in which you are able to buy, sell and search for new homes".
We continually invest in the latest technology to give you the most up to date information on homes for sale and the most exposure for your property when selling.
Give us a call at 408–741–9300 before buying or selling your next home.
Don Orason, Owner — Silicon Valley Real Estate Team
www.siliconvalleyrealestateteam.com