Don Orason - Silicon Valley Real Estate Team
CALL: 408-741-9300
TEXT: 408-741-9301
TOP AGENT AWARDS 2006 - 2021
Top Silicon Valley Realtors
Real Estate Consultants
About the Don Orason Real Estate Group... "It's all About You"
Your Local Area Experts & Relocation Specialists
"Helping You Make Good Real Estate Decisions"
Our "no pressure, just good service" business model is built on attracting clients to us, rather than chasing them down for business. We will always respect your privacy, just let us know the best way to contact you and stay in touch. You can choose to communicate by phone, text, or email...It's your choice.
We do our very best every day to help our clients through the entire real estate process, whether you are buying or selling. We continually invest in the latest technology to give you the most up-to-date information on homes for sale and the most exposure for your property when selling.
Our Silicon Valley Real Estate website is one of the most-visited local real estate websites and rapidly growing, this gives our clients an advantage when selling or buying a home.
With service, you can trust and professionalism you can count on, our local knowledge of the Silicon Valley Real Estate market will get you the results you want and deserve.
Don Orason and his Team deliver unmatched attention to detail, a strong and comprehensive real estate marketing strategy, a dominant internet presence, and superior negotiating skills.
We greatly appreciate all of the wonderful clients that we have had the privilege of working with thus far and look forward to our future relationships with many new clients.
"All agents are NOT alike, We are Different ... and We Want To Earn Your Business and Trust"
Don Orason (Owner, Realtor)
Real Estate Consultant (BRE: 01319840)
(Serving Silicon Valley Sellers and Home Buyers since 2001)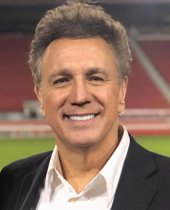 Having lived and worked in Silicon Valley - Santa Clara County for over 35 years, attending Archbishop Mitty High School and San Jose State University, with a background in engineering and marketing, Don knows the community extremely well and is "The Silicon Valley Real Estate Expert." Consistently on the cutting-edge of new real estate technology that will benefit YOU!
"The real estate market is constantly changing. I would like the opportunity to show you some of the new ways in which you are able to buy, sell and search for new homes".
Whether you are a first-time buyer, seller, or an experienced investor, Don will supply you with useful information about how to choose the "right" property, making an offer, negotiating, finance, mortgage rates, moving, and everything involved in making an informed home buying or home selling decision in today's market.
As a Real Estate Consultant, Don gives his clients all the information they need "to make good right real estate decisions". He has very strong negotiating skills and an advocate and leader of internet advertising.
We will help our clients understand the entire process so there won't be any surprises. How offers are presented and negotiated, what happens during escrow, which inspections are recommended, what estimated costs will be, and any potential problems that could arise should be addressed. We will review all paperwork, reports, and documents with you before anything is signed. We are here to help!
Mona Lisa
BRE 01408750
Mona Lisa Weise is an agent with a background that reaches the far corners of both quality and customer service. She provides an outstanding level of real estate service to her clients, and her vast experience simply enhances the connection she makes with people. She is intent on listening to and understanding her client's needs.
Her passion for excellence will prompt reliable, accurate responses. She ensures her clients a stress-free buying or selling arena based on the fact that she is extremely well organized, honest, trustworthy, maintains a clear understanding of land values and investments, has good negotiating skills, financial contacts, has received the #1 Producer Award and the #1 Sales Listing Award. Her passion for excellence is enhanced by knowing that she has the full support of her managing broker Intero Real Estate. Mona Lisa's experience in the Silicon Valley real estate industry spans over the years, ensuring high standards for her clients.


Your Friend in Real Estate
BRE 01958792
Helping people Re-locate for job opportunities in the Bay area.
I specialize in the Blossom Valley, Almaden Valley, and Campbell area. I have worked with many Real Estate Professionals, and have a great team that I work with that has a big impact on listings in the areas.
I also get you top dollar for your home, by bringing you a detailed analysis of your area, and what is needed to have your home go fast and for the most money. With the least amount of stress to you. I am passionate about Real estate, I study the market religiously and know the market trends at all times.
Feel free to contact me at any time if you have any questions regarding Real Estate.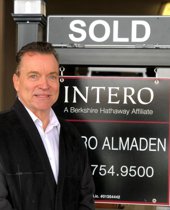 Bill Joslyn - Area Expert
BRE: 02102273
Bill uses his incredible energy, marketing, and negotiation skills to ensure the success of each and every one of his clients.
He makes what can often be a strenuous process smooth, easy, and worry-free.
Working with the Silicon Valley Real Estate Team, Bill is an innovative, professional, setting the standard for customer service in the real estate industry.
Bottom line... his core value of trust, respect, and integrity will consistently exceed your expectations.
Feel free to contact me at any time if you have any questions regarding Real Estate.
Do You Need To Sell Your Home BEFORE Buying Your Next Home?
We Will Help You Make the Move - Easy, Stress-Free, and Enjoyable!
"It's All About The Timing" - If needed, we make sure you can stay in your existing home while selling and finding the "Perfect" home to move into!

CALL: 408-741-9300
TEXT:

408-741-9301



Thinking of Selling Your Home?
Thinking of Buying a Home:
Silicon Valley Home Buyer's Guide
Please Call or Text us with any questions: 408-741-9300
Or
Top San Jose Realtor - Best Real Estate Agents San Jose CA